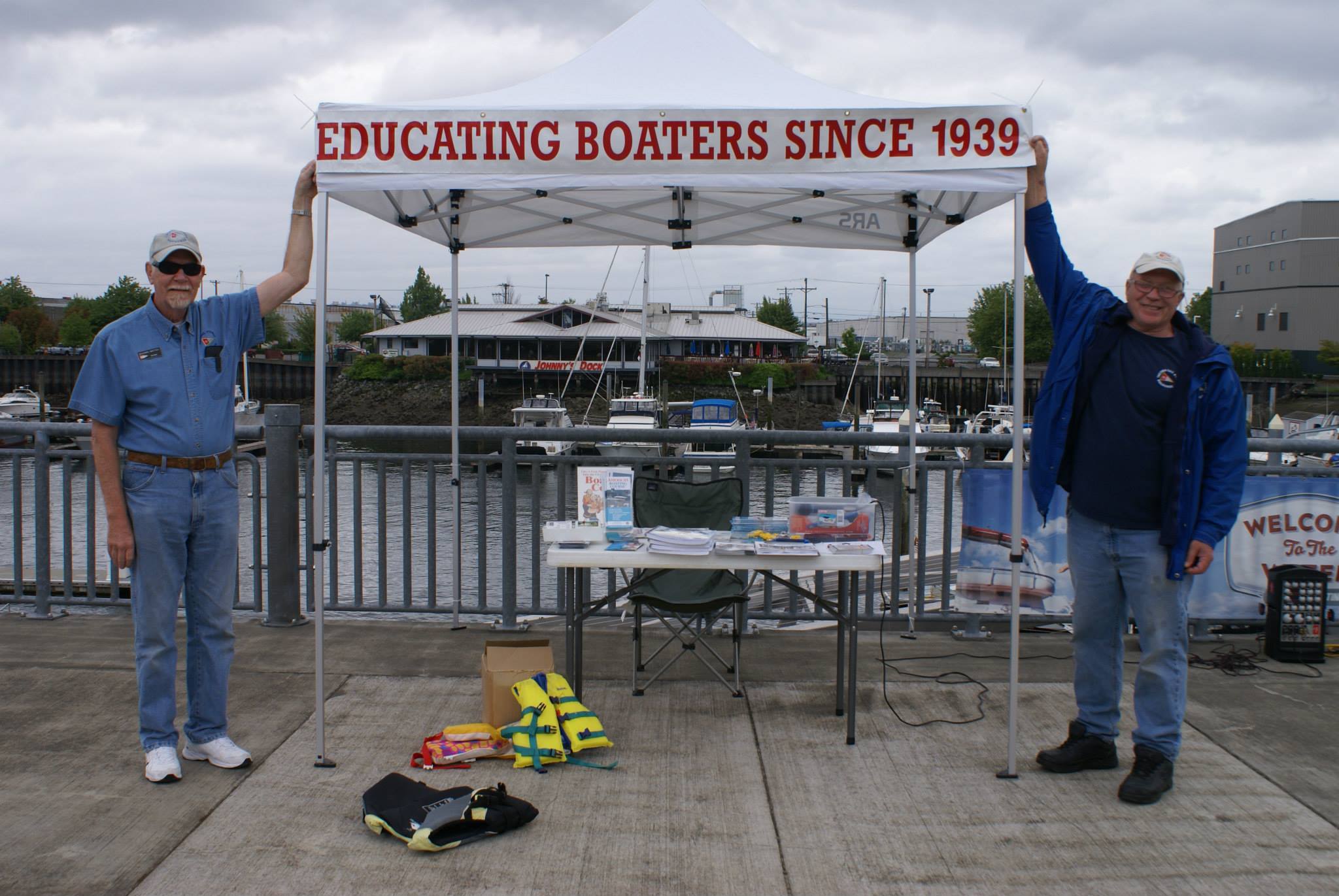 We are America's Boating Club®

It was a great summer for boating. However, the summer cruising season is coming to an end.


With fall on the horizon, it is time for the return of the general meetings (4th Tuesday of each month), board meetings (2nd Tuesday of each month) and our boating classes.

Don't forget our upcoming events:

-- October 14th - Salmon Bake at Chuck & Vicki Sharp's House. Be sure to RSVP. See October Wake Astern for details.

-- October 19, Thursday - Start of Seamanship Class at Tacoma Yacht Club. See Class Schedule below for details.

We are your club!
-- If you have and ideas for activities during our general meeting or other squadron event please contact one of our bridge officers.
-- If you have any thought of classes we could plan for this fall/winter that would interest you. Let Otto or Sandi know your desires.


---
---CLASS SCHEDULE---

We are conducting a Seamanship class at Tacoma Yacht Club starting Thursday October 19, 2017 at 07:00 PM. This follows the completion of the ABC Class. The Seamanship Class exam will be in early December, ahead of the holidays. All are welcome.

Also we are planning a Weather Class starting in late January 2018.

Call or email Otto if you would like to do either class.   
Email otto@ottorasmussen.com (253)-537-3838 (hm) or (253)-921-3839 (cell)


---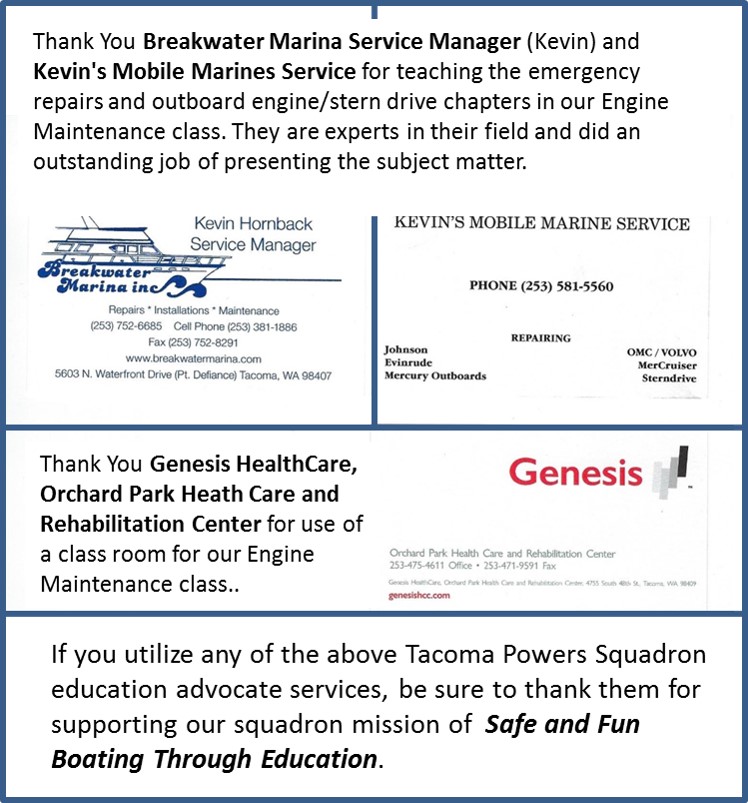 ---
If you know of someone who might be interested in joining TPS, contact Jackie Mattox, (253)732-2264 or at jrgeezers@comcast.net
---
As always check out your
Award Winning Wake Astern
for current rendezvous info.
---