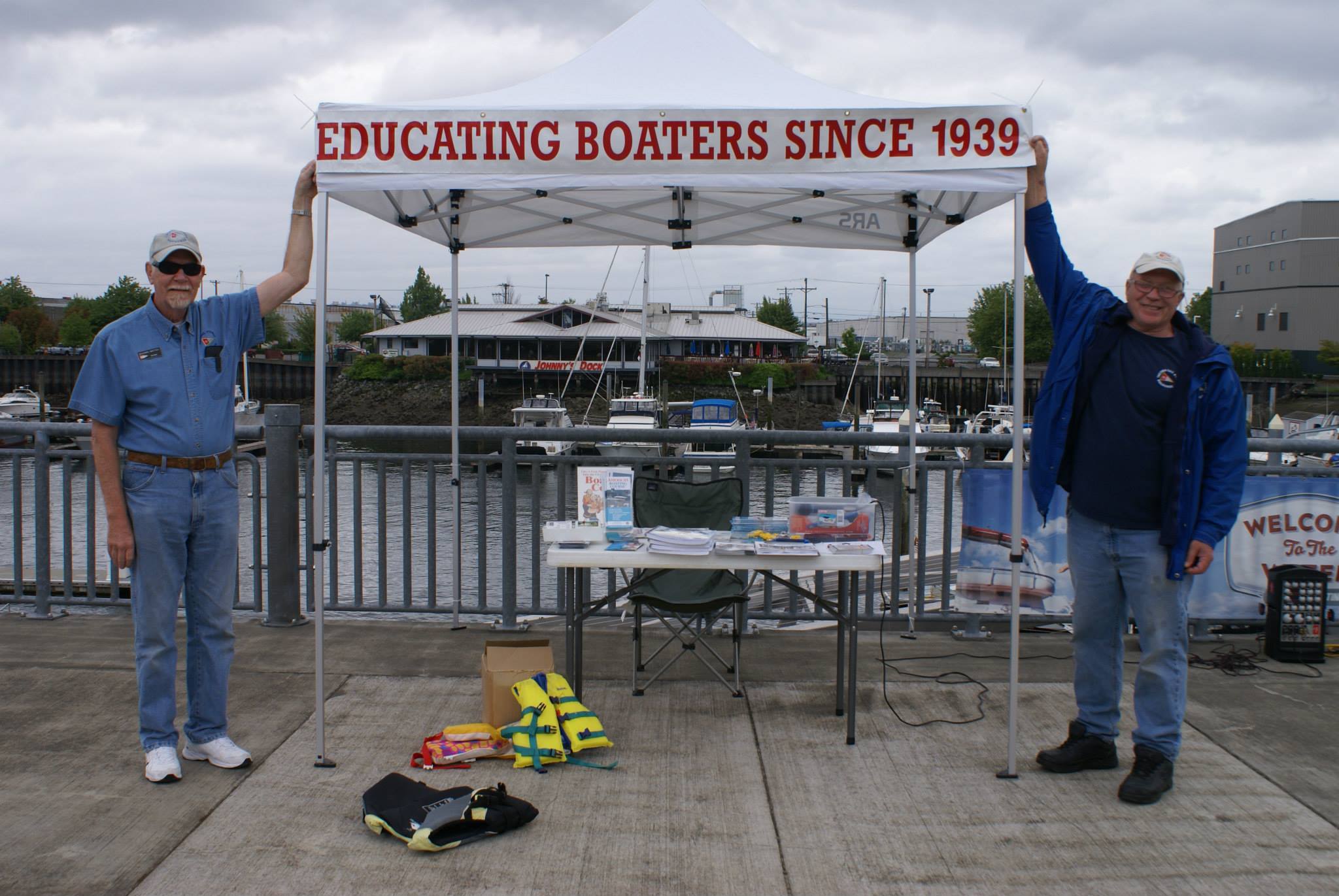 Lets Get Educated.

Seamanship class avaliable this Winter!

Piloting and Engine Maintenance classes in the planning stage.
---
Time for another Seamanship class to be held at Totem Yacht Club facility in Ruston (very near Tacoma Yacht Club in North Tacoma).

The Seamanship class will start on January 11th (Wednesday 7:00-9:00PM) with the exam on March 15th.

Upcoming Classes; We are hopeful to have an Engine Maintenance Class and Piloting Class early in 2017. See the latest issue of Wake Astern for the latest details.

If you or anyone you know is interested in this class, please have them contact Otto at 253-537-3838 so that adequate materials can be on hand for the classes. It takes 30 days lead time to get materials from headquarters. Click on the education link for additional info.


---
---
If you know of someone who might be interested in joining TPS, contact Jackie Mattox, (253)732-2264 or at jrgeezers@comcast.net

If you are interested in finding about who we are and what we do, consider joining us at our general meeting. Vistors are always welcome. Meetings are held at Day Island Yacht Club on the 4th Tuesday of the month. No-host refreshments begin at 6:00 pm with dinner or potluck at 6:30 pm and meeting at 7:00. Great food will be the order of the day.
---
Note: No general meeting in December, however we have our annual Christmas Brunch at Tacoma Yacht Club December 4th.
---