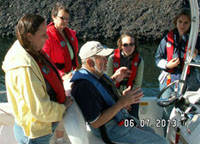 Rendezvous & Education Kick Off The New Year! Hooray!
Whether socializing or education is your pleasure, the Tacoma Power Squadron has plenty of opportunities in 2014 to enjoy both. Our first general meeting of the year is January 28th at Day Island Yacht Club beginning with Dinner at 6 pm. Our general meetings are a great place to meet squadron members and learn about what's happening in the Power Squadron.
Our first ABC Boating Class begins February 13 at Anglers Marine in Tacoma. If you or someone you know wants to take our introductory class to boating. E-mail our ABC Boating Coordinator, Brenda, at williamson.bren@gmail.com to register or learn more.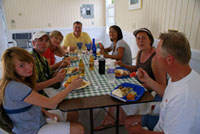 Our first rendezvous of the year will take place at Arabella's Landing in Gig Harbor. You'll need to call the Marina to reserve your spot at 253-851-1793. Bring your boat or land yacht for a weekend of fun, shopping, eating, relaxing, and to simply enjoy Puget Sound.
We also have plenty of opportunities for interested volunteers to help out the Squadron. From helping out in the kitchen and bar at General Meetings to hosting rendezvous and serving as a committee chair, there's a variety of tasks available to help make the Squadron fun. Speak to an executive board member or bridge officer to learn how you can contribute to the Squadron.
Happy New Year! See you on the water!