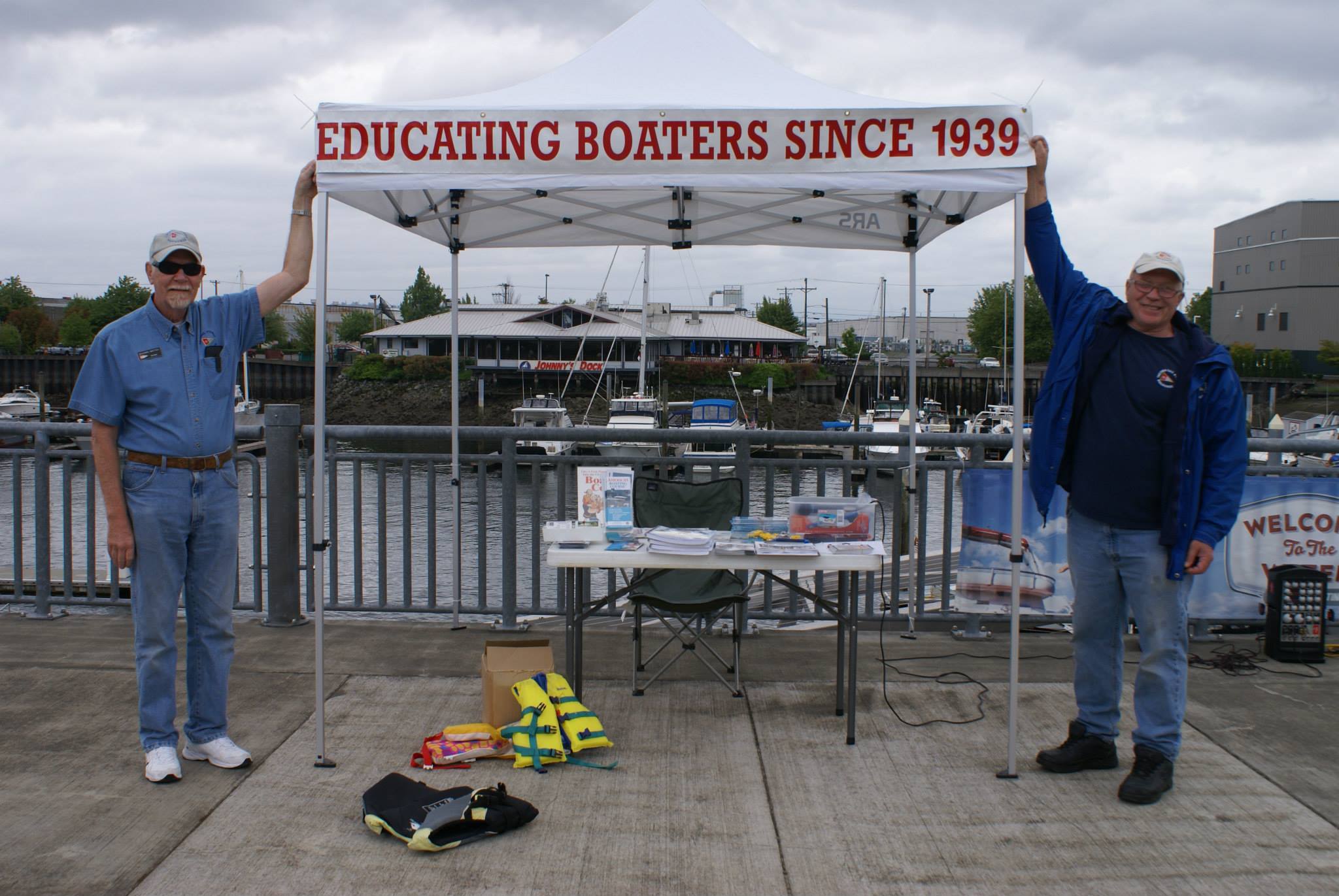 We are America's Boating Club®

Summer is here, have an enjoyable and safe 2018 boating season.


-- VSC - Schedule your safety inspection. Call/email your favorate inspector, or Otto. You can also schedule a VSC online by selecting the following link Vessel Safety Check!

-- Got Milk? - If so, save your milk cartons/jugs (see below for more info).

-- Want to learn more about Canoes/Kayak Safety? We are conducting a Seminar in conjunction with Tacoma Parks in July. Great safety seminar for adults and kids. (See Class Schedule below for details.)

-- If you plan on cruising this summer you may want to start thinking about making the appropriate reservation and host notifications. See Rendezvous schedule for 2018 planning. We are also looking for volunteer hosts and co-hosts.

We are your club!

-- If you have any ideas for activities during our general meetings, other squadron events or education classes, please contact someone on our bridge.


---
---CLASS SCHEDULE---

ABC Boating – Basic Boating. This class meets requirements to obtain a Washington State Boaters card.

Cost is $50, Includes a Boater's student manual, CD, and classroom instruction.

If interested in this class you can get additional information or sign up by notifying Otto at otto@ottorasmussen.com (253)-537-3838 (hm) or (253)-921-3839 (cell)

Classes held at Point Defiance Marina/Boathouse, 5912 No. Waterfront Drive, Tacoma, WA 98407

June 4-18 Monday and Thursdays evenings 7-9 PM


---
Canoes/Kayaks Seminar

Presented by Tacoma Power Squadron in conjunction with Tacoma Parks at Point Defiance Marina/Boathouse, 5912 No. Waterfront Drive, Tacoma, WA 98407. Contact Gene at (253)404-3960 or genea@tacomaparks.com for sign up. Cost is $50, Includes The Complete Sea Kayaker's Handbook & Introduction to Paddling and One Hour Free Kayak Rental at Point Defiance Marina-Owen Beach Kayak Rental

July 7, 2018 10 am to 12 noon

You can also sign-up for any of the classes online Tacoma Power Squadron Boating Courses

---EDUCATION HELP NEEDED---

We are looking for volunteers willing to help instruct members and fellow boaters in on the water boat handling. We get requests for instruction in regards to departing, docking and close quarter handling. In general, slow speed boat maneuvering. If you could give us a hand, please let Otto know.


---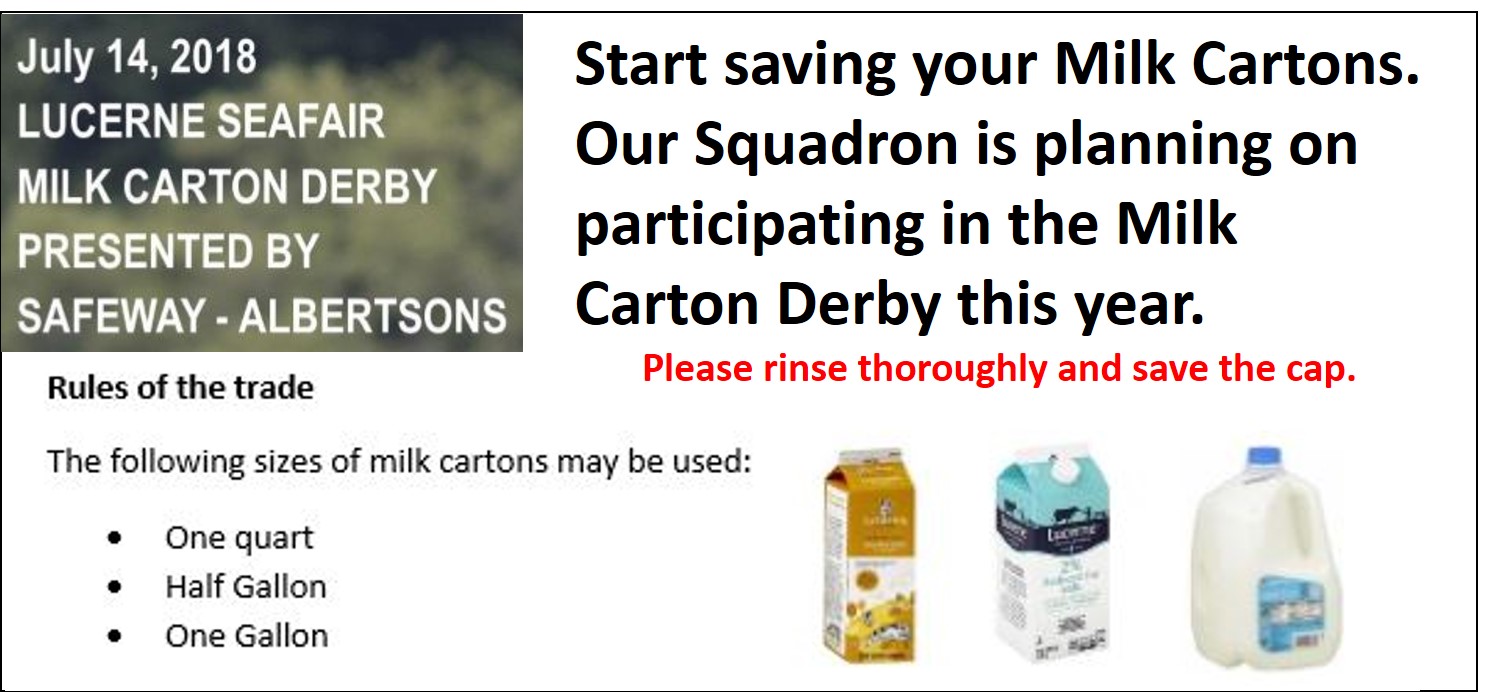 Additional info can be found at Milk Carton Boating. Carton pick up details will be provided at a later date.
---
If you know of someone who might be interested in joining TPS, contact Jackie Mattox, (253)732-2264 or at jrgeezers@comcast.net
---
As always check out your
Award Winning Wake Astern
for the most current rendezvous info.
---