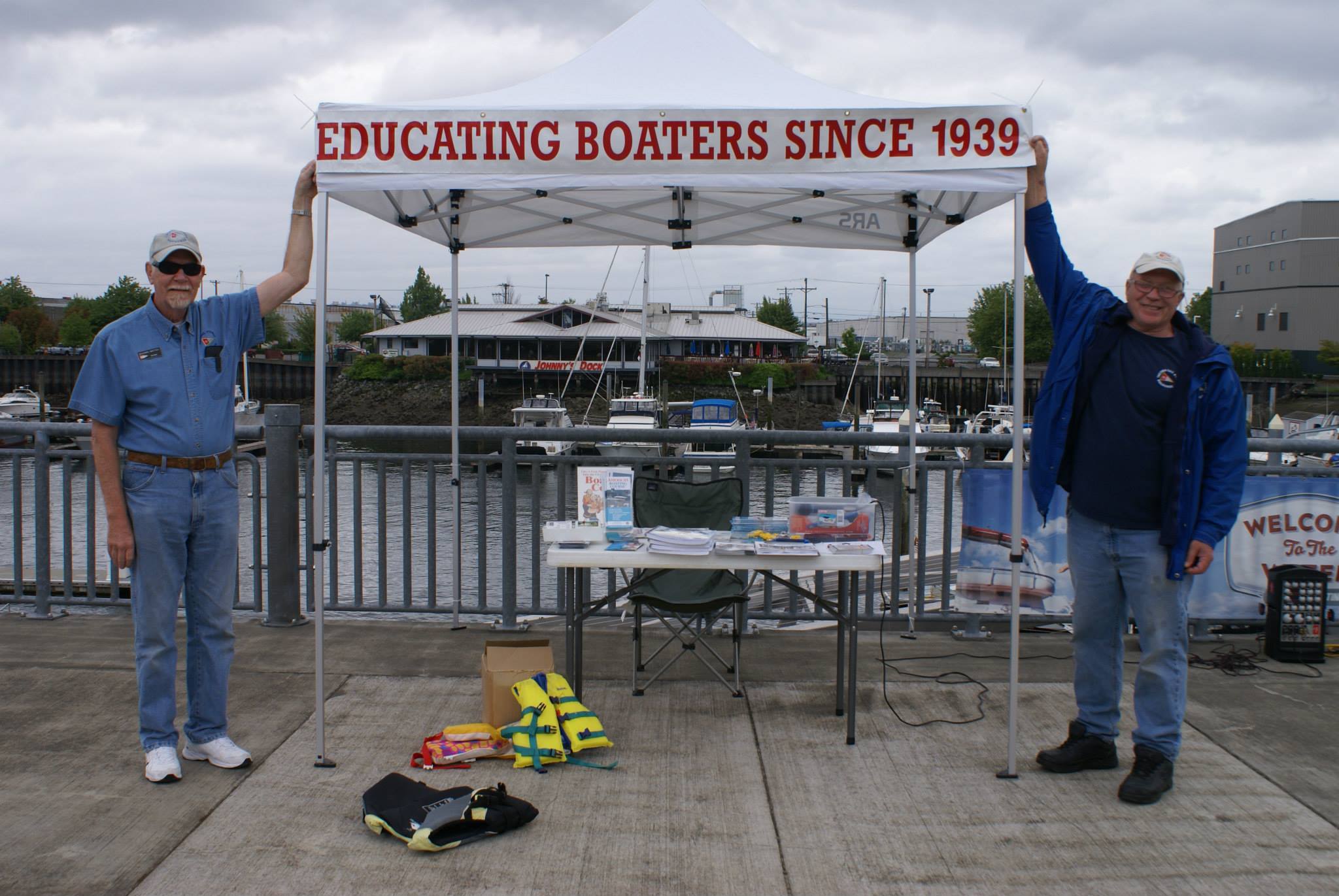 Thinking of boating during the cold dark evenings?

Take one or more of our Boating classes.


---
---CLASS SCHEDULE---

Get your Washington State Boaters Card before summer starts.

An ABC Class in conjunction with Pt. Defiance Boat House and Tacoma Parks will be starting on May 3rd 2017 (Wednesdays) and run for 5 weeks. The exam will be completed on the 5th week.

Successful completion of Americas Boating Course (ABC) Class meets the boating education requirements for a Washington State Boaters Card and may provide a discount on your boat insurance. Its an easy, fun way for you and your family to get your boaters card.



Seamanship class to be held at Totem Yacht Club facility in Ruston (very near Tacoma Yacht Club in North Tacoma). The Seamanship class has started (Wednesday 7:00-9:00PM) with the exam on March 15th.

Piloting Class class to be held at Totem Yacht Club. Piloting starts on March 20th (Monday) at Totem Yacht Club and exams on May 22nd.

Engine Maintenance Class to be held at Orchard Park Rehab Facility near South 48th and Orchard St. in South Tacoma. Engine Maintenance starts on March 22nd (Wednesday) and exams on May 24th. Engine Maintenance can be taught in ten two-hour sessions including time for review and the multiple choice closed book exam.

Note. The Piloting classes are on Monday evenings, and Engine Maintenance on Wednesday evenings, you can take both classes during the same calendar time. What an opportunity!

If you or anyone you know is interested in these classes, please have them contact Otto at 253-537-3838 so that adequate materials can be on hand for the classes. It takes 30 days lead time to get materials from headquarters. Click on the education link for additional info.


---
---
If you know of someone who might be interested in joining TPS, contact Jackie Mattox, (253)732-2264 or at jrgeezers@comcast.net

If you are interested in finding about who we are and what we do, consider joining us at our general meeting. Vistors are always welcome. Meetings are held at Day Island Yacht Club on the 4th Tuesday of the month. No-host refreshments begin at 6:00 pm with dinner or potluck at 6:30 pm and meeting at 7:00. Great food will be the order of the day.
---
The 2017 boating season has begun. We had a fun time in January at the Copperline Cruise-In where there was an abundance of food and fellowship in a warm dry setting. But now it's time to get our boats shipshape and get ready to out head out onto the local waters.

Check out our Rendezvous Schedule and make your plans for more fun, fellowship an hopefully a dry time. Make sure you make the appropriate marina reservations and let the cruise host know of your plans.

Also check out the Summer San Juan Island Cruise. It's going to be a relaxing, peaceful, well planned, impromptu, do what you want cruise. How can it not be fun, exciting and relaxing?

As always check out your Award Winning Wake Astern for current rendezvous info.
---