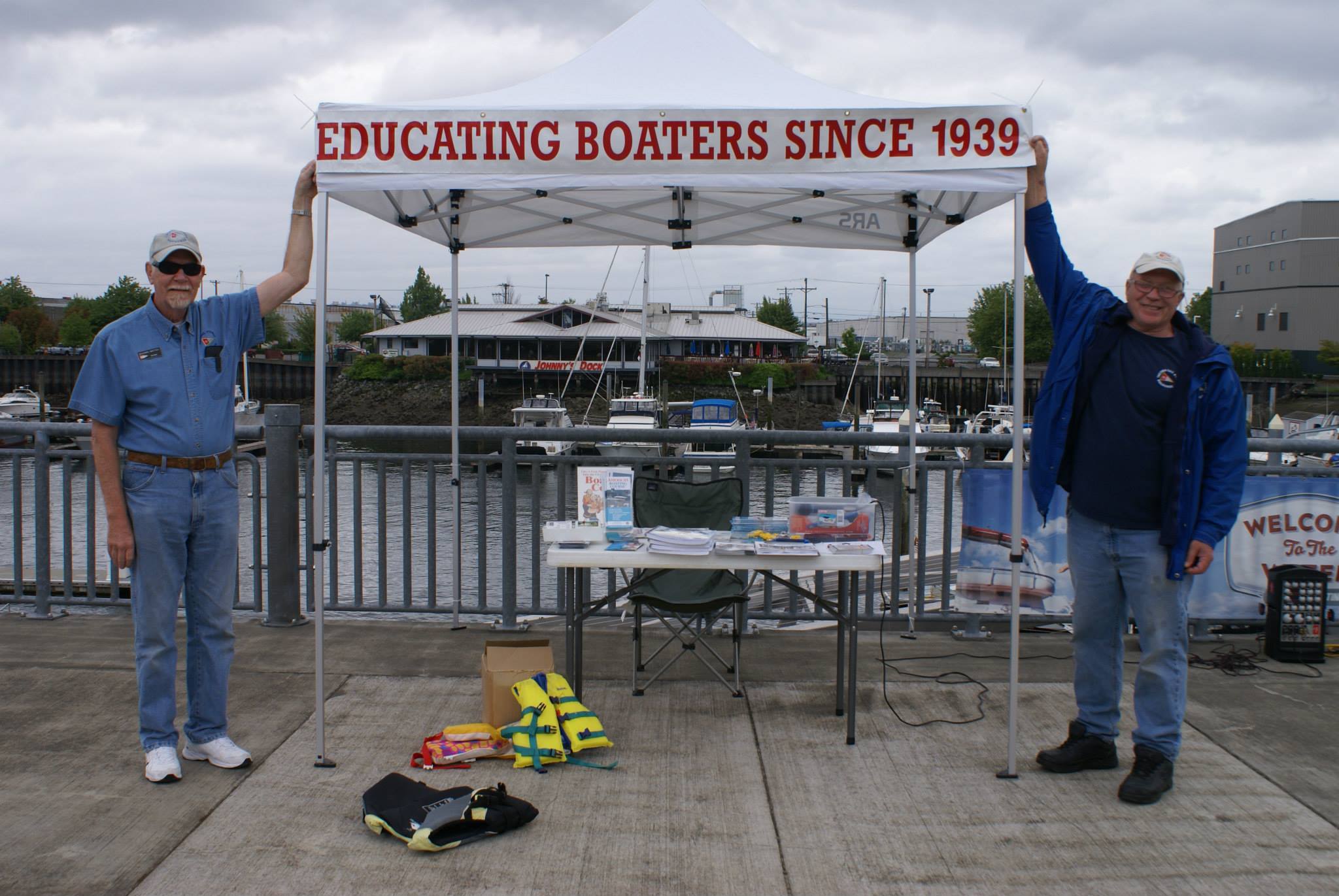 Safe and Fun Boating Through Education



Our last ABC class before summer has started. Since last fall, our squadron has taught numerous ABC classes, Seamanship, Piloting, and Engine Maintenance classes.

Special "Thanks" to all the instructors, coordinators and special guest speakers who helped Tacoma Power Squadron meet our education and safety priorities.

Although there are no summer classes, let's continue our squadron education objectives by sharing all we have learned and experienced to the boating public as we wander the Salish Sea and beyond.

Vessel Safety Checks (VSC) are available throughout the year. VSC are a good chance to learn and/or review US Coast Guard (USCG) and State safe boating requirements. To schedule a VSC call your favorite Examineer or click on Vessel Safety Checks for scheduling a VSC.

Remember our general meetings will be on hiatus for the summer (June July and August).



---
---CLASS SCHEDULE---

TPS School is out June 19th. However there is a Squadron wide assignment to boat safely, enjoy the summer, and support the squadrons outreach for new members and filling leadership positions.


---
---
If you know of someone who might be interested in joining TPS, contact Jackie Mattox, (253)732-2264 or at jrgeezers@comcast.net


---
The 2017 boating season has begun.

Check out our Rendezvous Schedule and make your plans for more fun, fellowship an hopefully a dry time. Make sure you make the appropriate marina reservations and let the cruise host know of your plans.

Also check out the Summer San Juan Island Cruise. It's going to be a relaxing, peaceful, well planned, impromptu, do what you want cruise. How can it not be fun, exciting and relaxing?

As always check out your Award Winning Wake Astern for current rendezvous info.
---